There is certainly a lot to love about Lycon! The Lycon history and story in itself is one of passion, strength upon strength and admiration.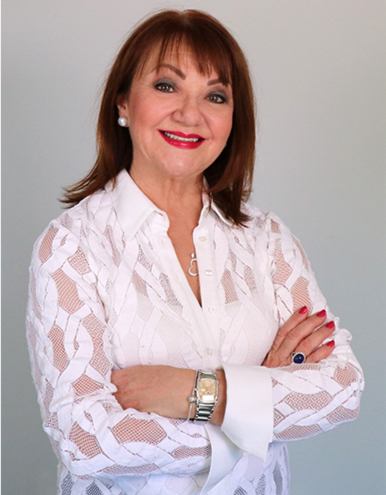 Wax is not simply just wax, over the years it has developed to service different needs and formulated to deliver a holistic experience, from scents to skin types, after care and more.
Lycon has long been a leader in wax both nationally and internationally. Established in Australian in 1978, yet long in the making with Lydia Jordane's childhood passion. Lydia created her first wax as a teenager, and since has established a trusted wax of choice across top spas and salons in over 90 countries. And today, we get the pleasure to team up with Lydia Jordane from Lycon for a little Q&A.
Question 1:
With such an amazing story behind the brand that is Lycon, was there ever a doubt in your mind, it would be anything other?
When I first created my first wax in 1968, I had no plan to turn it into a business. In time, I became a beauty therapist and reluctantly sold a couple of kilos to local fellow therapists. The rest is history as they say!
Question 2:
We would love to know, why you chose wax to experiment with as a young teenager in your father's laboratory, as opposed to a different cosmetic treatment?
I disliked the prickly feel of shaved legs and I accidentally found out about waxing in an American magazine. I set out to work out how to make depilatory wax for my personal use. I didn't know how to use wax, so I had to develop my own waxing techniques. I loved the feel of waxed legs and underarms. At that time my father made some skincare products, but I wasn't a therapist yet, so I was not interested in skincare for others. It was 10 years later that I became a therapist, when I developed an interest in skincare as well.
Question 3:
With different types of hair removal options, can you share some insight as to why waxing is still so popular as a treatment?
Having a waxing treatment is a very nice experience. Providing the wax is gentle and a low temperature, which is what LYCON is all about. The actual waxing treatment provides more than hair removal. There is the time spent with a therapist, most of the time privately, so you can talk just about anything and both client and therapist develop a professional friendship which usually both enjoy. I can be a bit like a therapy session, as it is easy to chat during waxing all the time.

Question 4:
As we know too well, an effective wax result can benefit greatly with before & after care. How and what would you suggest our customers could encourage their clients to use and why?
Yes, after care is important. It is beneficial to daily moisturise the skin in between waxing appointments. This will help reduce the possibility of ingrown hairs, because dry skin can have blocked pores, so the hairs might get trapped in the follicle, instead of growing through. LYCON provides a few different types of body moisturisers: Tea Tree Soothe, Soothing Cream, Hand & Body Lotions. Then there are body scrubs, such as the LYCON Sugar scrubs, which are available in 6 different scents and colours and LYCON Body Exfoliant. It is inevitable for some people to get ingrown hairs, they therefor need special ingrown hair treatments. LYCON has the Ingrown-X-it Solution, Cream or Wipes and the Ingrown-X-it Foaming Gel. The Ingrown-X-it range contains the reparative, slightly exfoliating, not drying formulas with Salicylic Acid, Lactic Acid, Arnica, Allantoin. Very easy to use, they do not irritate the skin and are very soothing and calming on the skin.
Question 5:
First thing's first, so much to choose from? If I was new to Lycon, where would I begin?
First of all, we need to work out what areas you are going to wax. For legs, arms, chests and backs I recommend any LYCON strip wax. I love SoBerry and LYCOtec strip waxes. For underarms, face, eyebrows, bikini and Brazilian I love a combination of LYCOdream Hybrid Hot Wax and Lycojet Hot Wax. But you could just use Lycojet for everything. The difference is that LYCOdream is very easy to use, as it will not break and you can wax anywhere with it. If there is stubborn short hairs, then Lycojet is the super hero and my back up. It is important to use the recommended pre and post waxing lotions: Lycotane, Pre-Waxing Oil, Tea Tree Soothe, Tea Tree Perfect – for after strip wax, if there is any sticky residue. If no sticky residue you can use Tea Tree Soothe.

I recommend to use the Ingrown-X-it Solution after waxing to help discourage ingrown hairs right away. Then you recommend the Ingrown-X-it collection to clients to use at home.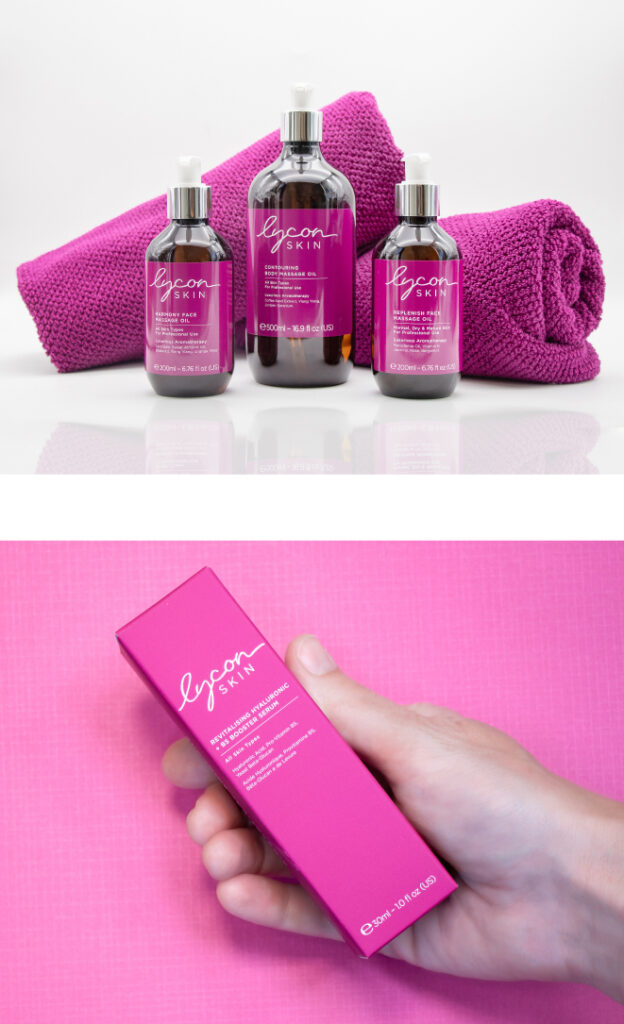 Question 6:
Lycon is an amazing brand that continues to innovate and develop its range. The new Lycon Skin range is certainly something to talk about. Can you tell us the story behind this new range?
Clean Beauty . Vegan . Cruelty Free . Gluten Free . A-Beauty
LYCON Skin is a bioceutical skincare collection featuring complex 'superhero' ingredients and LYCON's new Adaptive Skin Science Technology, making each product multi-faceted and multi-functional, shifting the paradigm of what skincare should be like. LYCON Skin is a succinct, yet fully functional skincare range of remarkable well-crafted formulas featuring quality ingredients that make the skin think and behave as though young again. Skin improvements can be seen from the very first use, while long lasting results continue to build with regular use.
No two people have the same skin, and most have a combination of various skin conditions and concerns on different areas of the face, with conflicting needs. This is dependent on the skin's chemistry, climatic conditions, pollution factors, genetics and nutrition, as well as environmental and emotional stress factors. All of this can be challenging and confusing when it comes to knowing how to best treat the skin.
This is not a problem for LYCON Skin Adaptive Skin Science Technology, a holistic formulation approach that makes each product adaptable and responsive to multiple skin types simultaneously This technology understands the intricacies and nuances of the skin, allowing for each product to uniquely deliver what the skin needs. One example of this formulation approach is the use of the multi-functional biotech ingredient Yeast Beta-Glucan, which delicately communicates with the skin to enhance its natural protective, antioxidant, detoxifying and restorative functions.
As if all this wasn't enough, LYCON Skin has been formulated to care for the skin under extreme Australian conditions, so the formulas are further boosted by highly researched and results-orientated Australian botanicals: Kakadu Plum, Illawarra Plum, Burdekin Plum and Caviar Lime extracts.
LYCON Skin is a user-friendly and adaptable skincare range that is very easy to incorporate into your professional treatments due to its streamlined number of products. And yet, even with its simplicity, you can look after all skin types effectively with complete confidence that your clients will enjoy the products and be delighted with their results. In addition, there is a convenient, results-orientated home care range which is easy to recommend as it suits all skin types due to the LYCON Skin Adaptive Skin Science Technology, which intelligently responds to multiple skin concerns across multiple skin types.
Question 7:
Where to next for Lycon?
We have finalised the R&D of our LYCON Skin line extension, or another 9 products. It should be ready to be launched in about 6 months, depending on supplies. Keep an eye out x